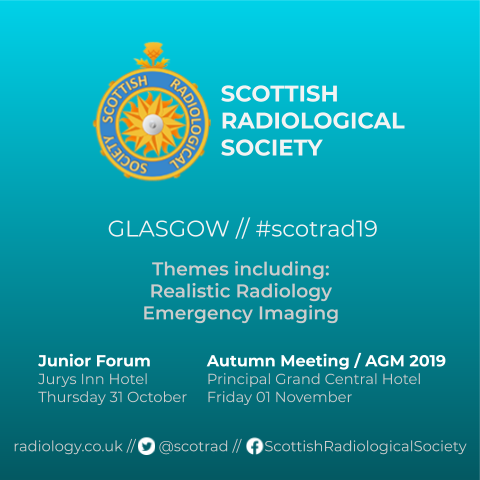 The SRS 2019 Autumn Meeting and AGM will be held on Friday 01 November 2019.
The meeting is in Glasgow this year, and will be hosted at the Principal Grand Central Hotel.
Attendance at this meeting is equivalent to 5 self-declared Royal College of Radiologists' CPD points.
Speakers
We will have a number of expert speakers attending, with initial themes of "realistic medicine" in radiology and emergency imaging. Our invited McGibbon speaker will be announced soon. We will also have our trainee presentations for consideration of the Anne Hollman medal.
Organisers
Dr David Cowell is arranging the meeting. Dr Derek Smith is arranging the Junior Forum (held the afternoon before).
If you have any questions about the event please email [email protected]