Our biannual meetings run in the spring and autumn each year in one of the Scottish cities. Click to find out more about the upcoming meeting and highlights of our previous meetings.
Spring 2019: Perth
Our 2019 Spring meeting is being organised by Dr Gillian Duncan, Perth Royal Infirmary. Speakers from Tayside will present, including Prof Graeme Houston for the Allan Reid Interventional Memorial lecture. We will also have a forum on one of the hottest topics in Scottish Radiology, SRTP.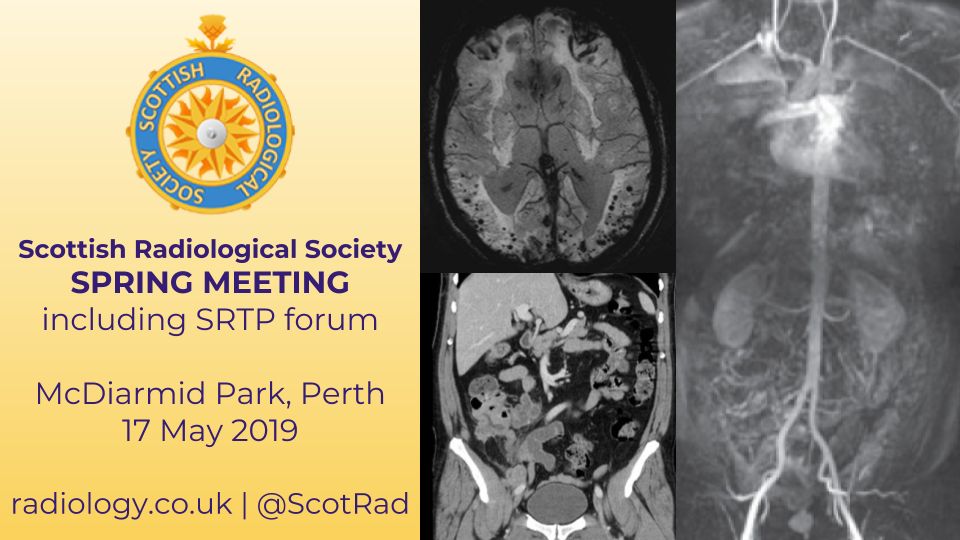 Autumn 2019: Glasgow
Preparations are being made for our Autumn Meeting, Junior Forum and AGM. Check back soon for details and announcements.
Previous Meetings
Access to our previous meetings is available here, including details of our successful 2018 Autumn Meeting in Edinburgh.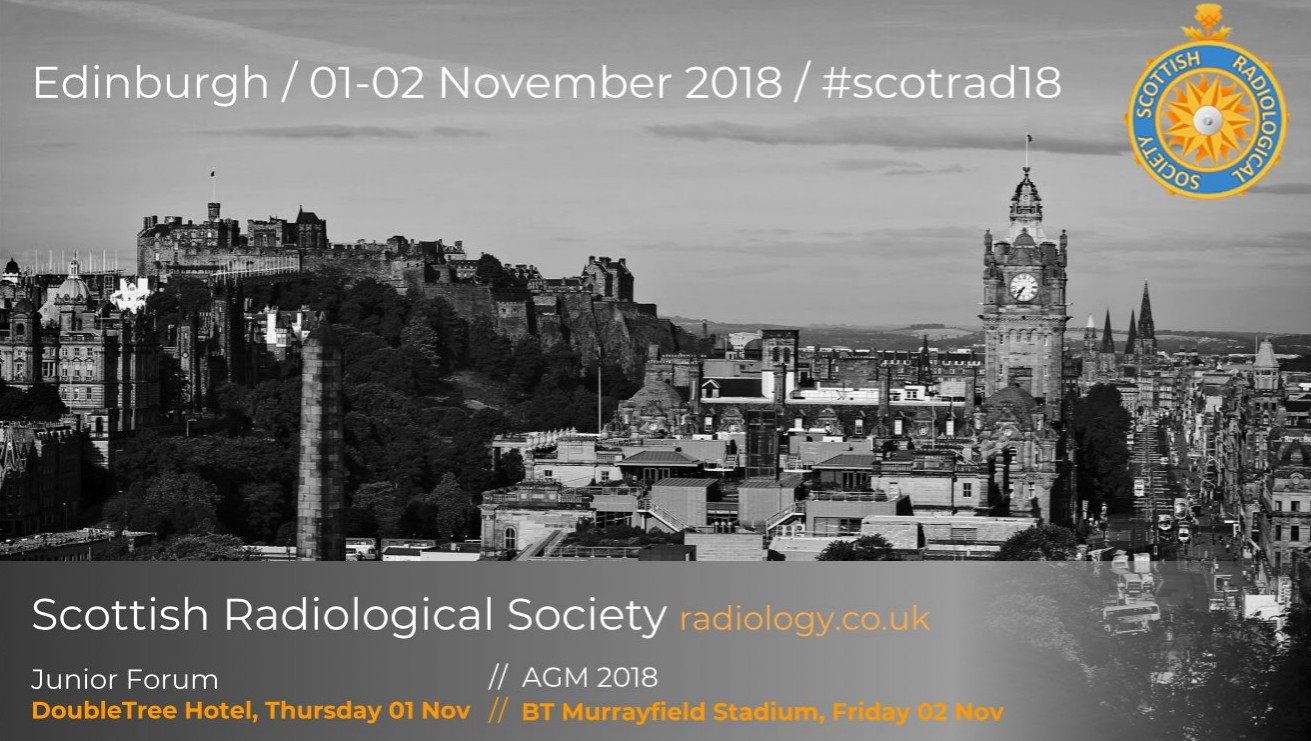 Typical CPD points recognised by The Royal College of Radiologists to each meeting: 5