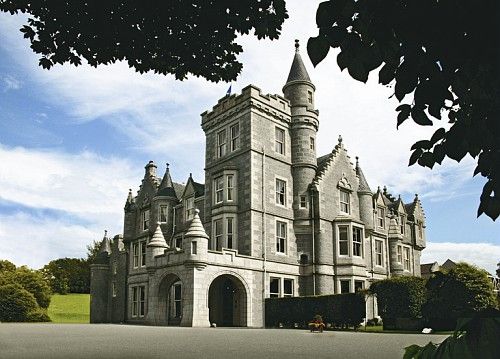 Image credits : Ardoe House Hotel
Following our very successful AGM and scientific meeting in Stirling, our next meeting will be on 3rd November 2017 in Aberdeen.  This event will include the McGibbon lecture and trainee competition for the Anne Hollman Best Oral presentation Medal.
We warmly welcome all radiologists to learn from the interesting talks and to meet up with colleagues from across Scotland.
Meeting organisers:  Dr Anjali Nandakumar, Dr Asha Neelakantan
———————————————————————————————————
Feedback form and certificate
Please fill in the feedback form to receive your CPD certificate.
———————————————————————————————————
SRS 2017 Annual General Meeting – 
RCR 5 CME points awarded in accordance with the CPD scheme of the Royal College of Radiologists.
Registration Fee inclusive of refreshments and lunch.

£50.00      Consultant Member
£125.00     Consultant Non-Member
£25.00       Registrar/Radiographer/student Member
£60.00       Registrar/Radiographer/student Non-member
SRS Junior Forum – 
A series of 3 lectures for registrars will take place on the afternoon of 2nd November 2017 at Ardoe house hotel.
Registration is free.
Click here to register
Pre-meeting dinner – 
A pre-meeting three course dinner will be held on Thursday 2nd November at 7pm in Ardoe House Hotel to which all are cordially invited.  The cost is £35 per person (not including drinks).  Further details of the dinner shall be forwarded to individuals before the meeting.  You will be pleased to note that parking is available at the grounds of Ardoe House Hotel.
Accomodation and travel –
A special discounted rate of £90 for bed and breakfast, (single occupancy) at the Ardoe House Hotel has been agreed.  Please quote "The SRS Autumn Meeting" when making your booking.  Please find travel instructions here.
Booking number – 01224398801
Ample parking is available on site.
Feedback Form – 
Kindly complete the online feedback form.  We will send you your CPD certificate via email once we receive your feedback.  Many thanks.
Industry Support
Our meeting could not be possible without the extended support from our industry colleagues.
Please take some time to visit their stands during the breaks and at lunch time