Stirling
Following our hugely successful AGM in sunny Dundee, our next meeting will be on 19th May 2017 in the beautiful Forth Valley! This meeting will include the inaugural Allan Reid Lecture and competition for the Paul Allan Best Poster Prize – so come along young and not so young radiologists to meet your peers and learn something to boot!
Meeting Organisers : Dr Seema Rodwell-Shah, Dr Cindy Chew, Dr Nicola Schembri
SRS Spring Meeting 2017 –  
RCR 5 CME points awarded in accordance with the CPD scheme of the Royal College of Radiologists.
Registration fee inclusive of refreshments and lunch
Spring Meeting SRS New Prog May 2017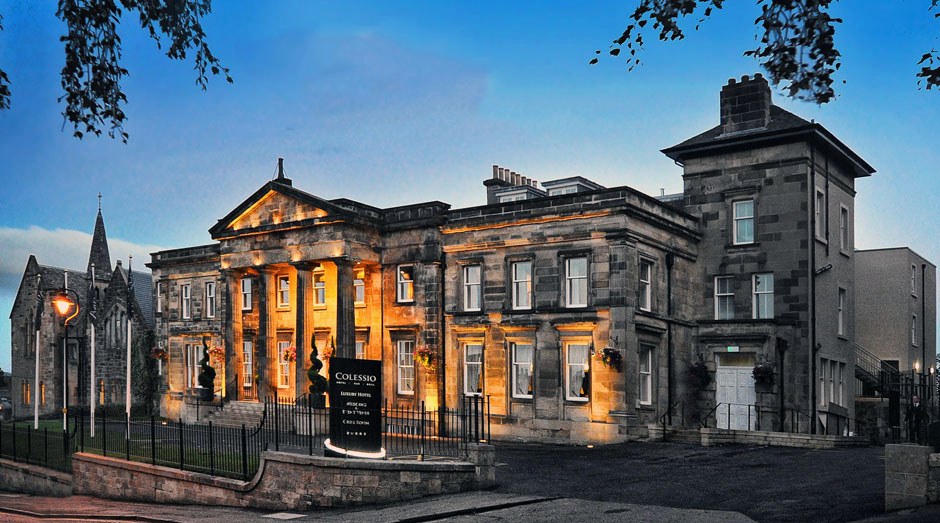 Image credits: hotelcolessio.com
Pre-meeting dinner
A pre-meeting dinner will be held on Thursday 18th May at Hotel Colessio to which all are invited.  The cost is £25 per person (not including drinks).  Should you wish to attend, please select one of the following options in the links below and follow the payment instructions.  Further details of the dinner shall be forwarded to individuals after booking confirmation. Parking information : http://www.stirling.gov.uk/__documents/transport/traffic-management/parking-info/9824-final-new-car-park-guide.pdf
Feedback Form
Kindly complete the online feedback form.  We will send you your CPD certificate via email once we receive your feedback.   Many thanks.